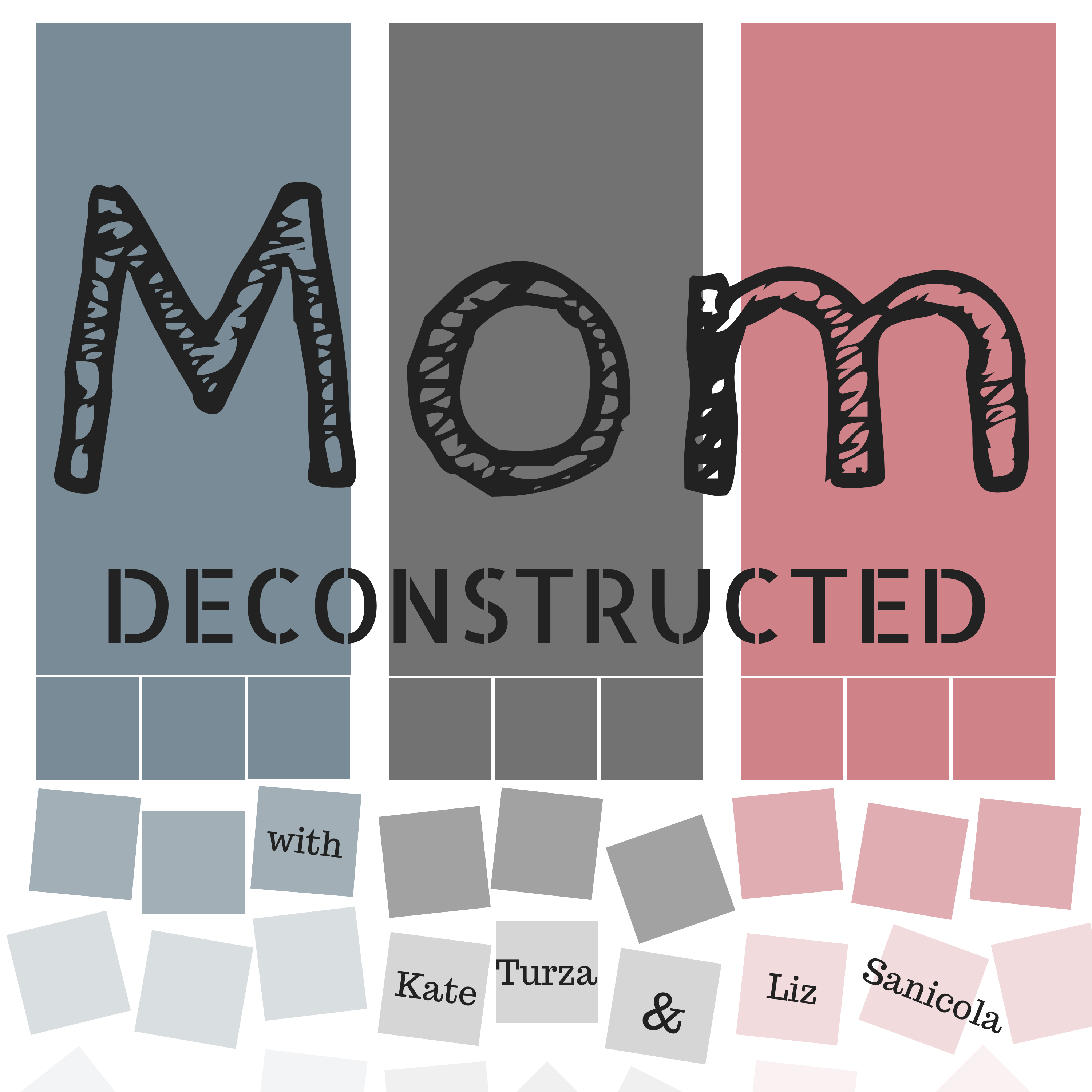 EP31: Giving Up Control (Outsourcing) and Maternity Leave As We Know It
This week we are deconstructing our episode from last week with Arianna Taboada.  If you haven't listened to that episode, go back and listen to Episode 30.  As a refresher, Arianna is  Maternal Health expert who runs a consulting firm that helps entrepreneurs design a maternity leave plan that fit their business model and personal needs.  This week we talk about our highs and lows this week, outsourcing, the mental load of motherhood, and maternity leave as we know it.
Listen as Kate & Liz discuss:
Liz's high - kids cooperating without huge resistance, even while accomplishing a lot.

Kate's high/low - kid landing in poop, because ...natural consequences.

Learning how to outsource, what you can do and what is available to you.

How little time you truly have when you're home with littles.

Keeping childcare/daycare even while on leave.

Inviting or encouraging people to help and or visit and provide sanity saving help.

After the first kid, help isn't as obvious, you may just have to ask for it.

Maternity Leave, how varied it can be - know your rights and advocate for yourself.

What are we prioritizing if we don't allow moms and families to bond and recover?

Cultural change is exciting, but we don't yet know the results of our societal shifts.

You may need an expert to help you through the FMLA regulations in your state.
 

Links from Show:

Episode 24: Kathy Stowell, Mom of 2 in the "golden age" of parenthood

Kate's Post-Partum Support Workbook





EPISODE SPONSORS:

 

 

This podcast is made possible by listeners, like you.  We believe that community is key to motherhood, we invite you to consider joining our Patreon community and supporting us with a monthly donation on our page: www.patreon.com/momdeconstructed.  

 

If you would like to become one of our sponsors visit: www.momdeconstructed.com/advertising and start the conversation!

 

All our sponsor offers are available on our website.  To get all the discounts and perks go to www.momdeconstructed.com/sponsors

 

MORE FROM ARIANNA

 

MORE FROM MOM DECONSTRUCTED:

Support this podcast on Patreon.

Leave a review on ITunes here.

Sign up for our newsletter here.

Follow Mom Deconstructed on Facebook.

Follow Mom Deconstructed on Instagram.

Follow Mom Deconstructed on Twitter.

 

MORE FROM KATE:

Join Kate's Facebook Group, Reality Tykes

 

MORE FROM LIZ:



Learn more about your ad choices. Visit megaphone.fm/adchoices
Explore Similar Podcasts