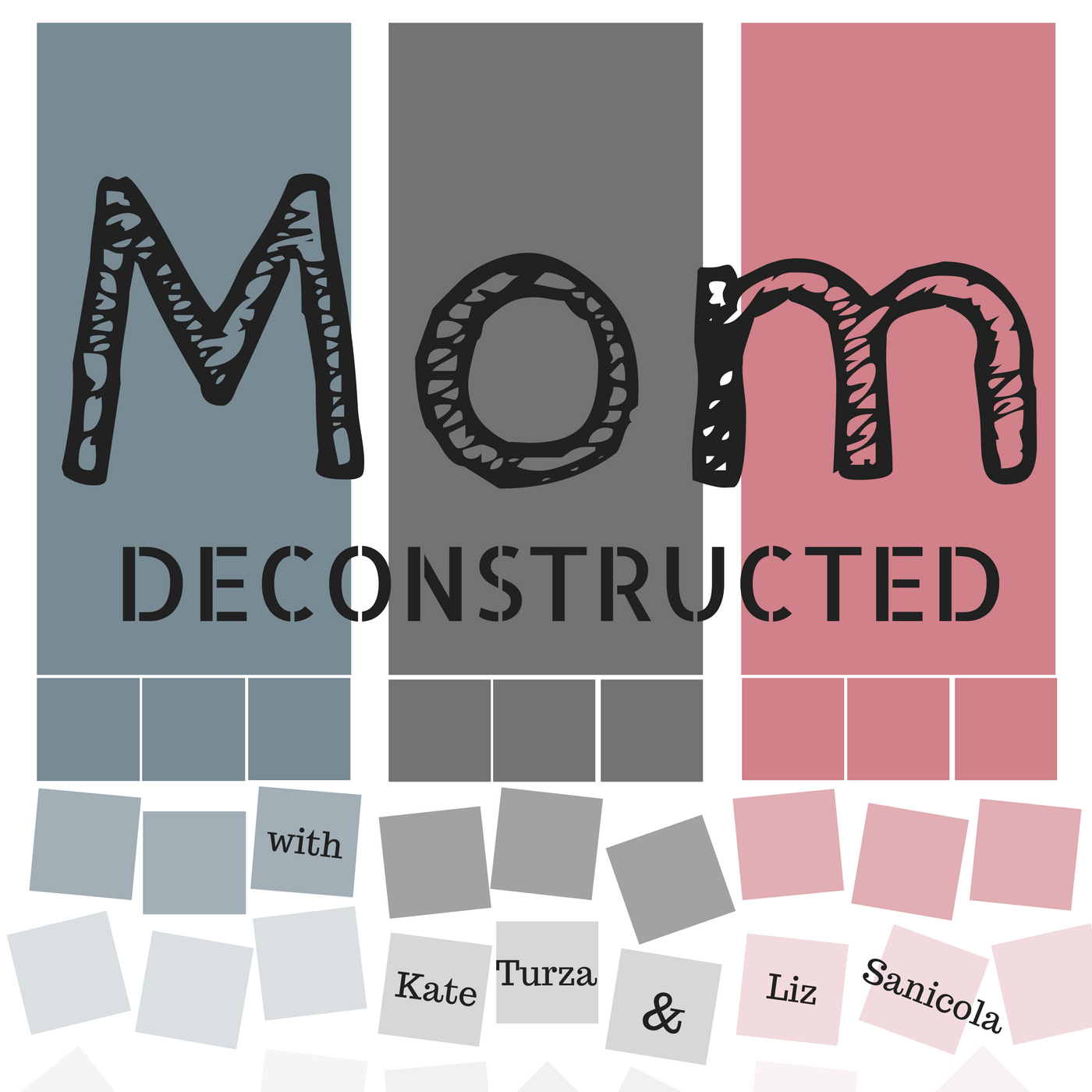 EP40: Conflicting Emotions of Motherhood
This week we are deconstructing our episode with Amanda Fairbanks from last week. Amanda was incredibly honest about her mothering journey and her need for space and the unexpected places she found joy. If you haven't listened, go back and download Episode 39. Join us this week as we revisit our highs and lows and delve into the conflicting emotions of motherhood.

Listen as Liz & Kate discuss:
The joy of having your partner be the one who deals with the night time wake ups.
Wrangling the after school/after work/dinner making/homework doing chaos.
Benefits of limiting screen time for parents.
How draining parenting can be.
The two extremes of motherhood and where we fit in.
Being in touch with ourselves and being unapologetic about what we need.
There's never a right time or enough preparation for having a baby.
The importance of modeling behavior for our children.
Links from Episode:

Episode 39: Amanda Fairbanks, Finding Space for Herself as a Mother

Reality Tykes, Kate's Facebook Group

The Sporkful: In Defense of Picky Eaters

EPISODE SPONSORS:

Crate Joy

Patreon: This podcast is made possible by listeners, like you. We believe that community is key to motherhood, we invite you to consider joining our Patreon community and supporting us with a monthly donation on our page: www.patreon.com/momdeconstructed.

If you would like to become one of our sponsors visit: www.momdeconstructed.com/advertising and start the conversation!

All our sponsor offers are available on our website. To get all the discounts and perks go to www.momdeconstructed.com/sponsors

MORE FROM AMANDA

Amanda's Website

The SHED Workspace

Follow Amanda on Twitter

Follow Amanda on Instagram



MORE FROM MOM DECONSTRUCTED:

Support this podcast on Patreon.

Leave a review on ITunes here.

Sign up for our newsletter here.

Follow Mom Deconstructed on Facebook.

Follow Mom Deconstructed on Instagram.

Follow Mom Deconstructed on Twitter.



Explore Similar Podcasts