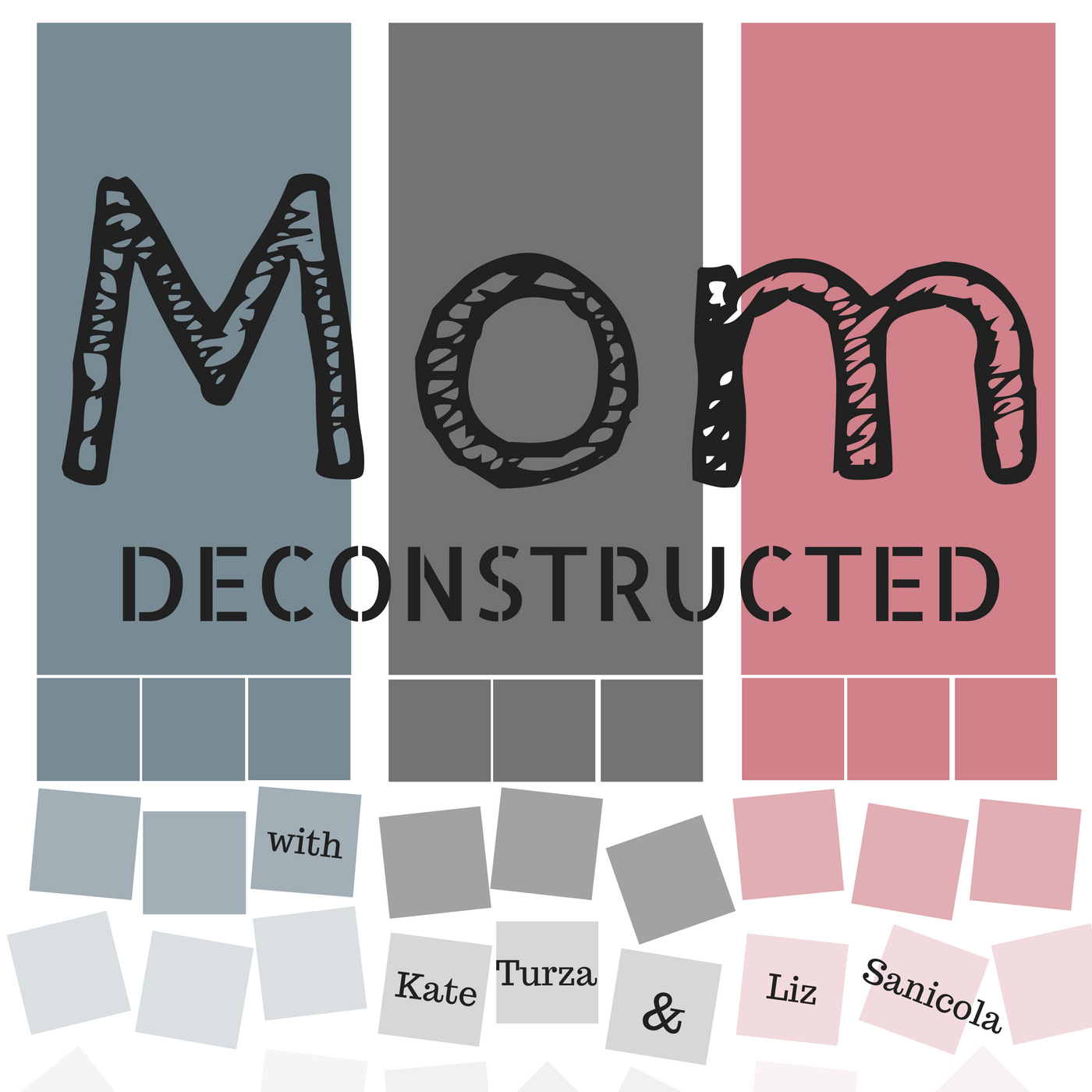 Episode 23: Relationships are complicated
Today we are deconstructing our conversation with Valerie Friedlander, who is raising two boys and a business. She is a certified life coach specializing in helping entrepreneurial Moms break though their self-defeating patterns and take confident action towards their goals. If you want to listen to the full episode, be sure to download Episode 22of the Mom Deconstructed Podcast. This week we break down relationship struggles across the board: with partners, friends, community, and ourselves.
Listen as Kate & Liz discuss:
Being in survival mode in their partnerships.
Touch buckets: is there truth to it being "out touched"?
What date nights look like these days with three kids.
Where we find our community.
Awkwardness when we are in new situations and forming new relationships.
How to let go of what others may think or say about you as a mother.
Links from Show:
Episode 22: Valerie Friedlander, Mom of two learning to get "unstuck"
The Five Love Languages: by Gary Chapman
Mating in Captivityby Esther Perel
Questions to Ask your Partner for At-Home Date Night(Psychology Today)
Episode 17: Making Mom Friends, Bridging the Gap between Polite Greetings to actual Conversation
Blog Post: Why do Other Peoples Careless Comments Cause us so much Stress?
EPISODE SPONSORS:
This podcast is made possible by listeners, like you.  We believe that community is key to motherhood, we invite you to consider joining our Patreon community and supporting us with a monthly donation on our page: www.patreon.com/momdeconstructed.  
If you would like to become one of our sponsors visit: www.momdeconstructed.com/advertisingand start the conversation!
All our sponsor offers are available on our website.  To get all the discounts and perks go to www.momdeconstructed.com/sponsors
MORE FROM VALERIE
Follow Valerie on Facebook for her Monday Facebook Lives.
MORE FROM MOM DECONSTRUCTED:
Support this podcast on Patreon.
Leave a review on ITunes here.
Sign up for our newsletter here.
Follow Mom Deconstructed on Facebook.
Follow Mom Deconstructed on Instagram.
Follow Mom Deconstructed on Twitter.
MORE FROM KATE:
Join Kate's Facebook Group, Reality Tykes
MORE FROM LIZ:
Explore Similar Podcasts